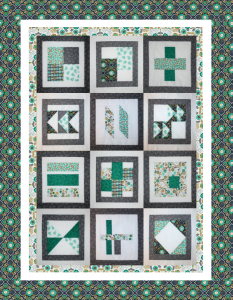 "Botanical Beauty" 2016 Block of the Month Quilt. An original Project designed by TK Harrison from BOMquilts.com
"Botanical Beauty" features rich and luxurious fabrics with blocks designed to add a touch of whimsy to your quilting with basic modern flares!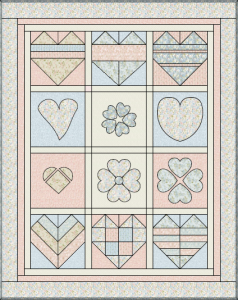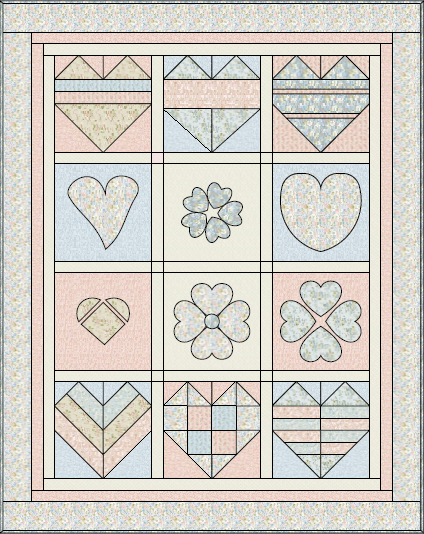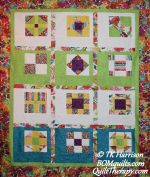 Modern Framed Classics: Bright & Beautiful an original design by TK Harrison for BOMquilts.com
The 2015 block of the month quilt joins the growing trend of the modern quilt movement with classical quilt blocks pieced within modern frames. These attributes, along with this bold fabric combination, is what makes it Bright and Beautiful!

"Kaleidoscopic Kites" Free Quilt Pattern designed by Faith from Fresh Lemons Quilts
"Lemon Squares" Free Quilt Pattern designed by Faith from Fresh Lemons Quilts
"Totem Quilt" Free Quilt Pattern designed by Michelle Engel Bencsko from Cloud 9 Fabrics
"Quiltology" Free Quilt Pattern designed by and from Pat Bravo
"Audrey Quilt" Free Quilt Pattern designed by Delphine Cubitt, Color Principal from Henry Glass Fabrics
"Butterfly Botanical- Quilt 2" Free Quilt Pattern designed by Jane Shasky of Jane's Garden from Henry Glass Fabrics
"Modern Love- Wall Hanging" Free Quilt Pattern designed by Lizzie B Cre8ive from Henry Glass Fabrics
"Modern Tyke – Brick Quilts" Free Quilt Pattern designed by Kim Diehl and Molly Diehl from Henry Glass Fabrics
"Sugar Pop N Change" Free Quilt Pattern designed by Melissa Corry from Happy Quilting Melissa for Moda Bakeshop
"Rainbow Diamonds" Free Quilt Pattern designed by Lindsay Conner from Lindsay Sews
"Film Strip Quilt" Free Quilt Pattern designed by Amanda Jean from Crazy Mom Quilts
"Happy Crossings" Free Quilt Pattern designed by Pat Bravo from Pat Bravo Design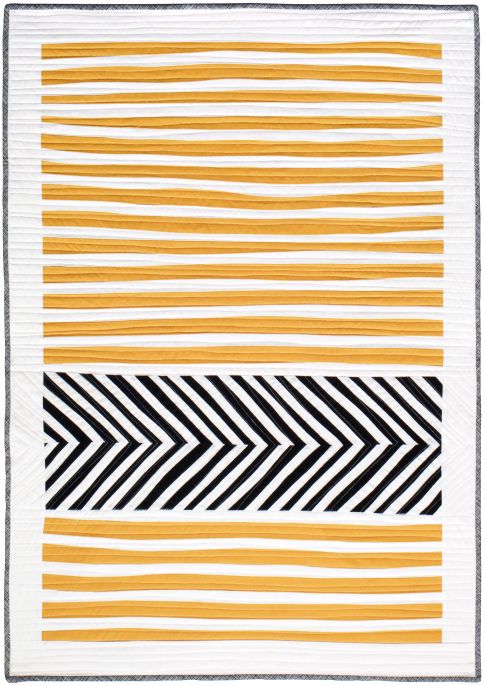 "Stripes and Herringbone Pattern" Free Quilt Pattern designed by Sarah Thomas from Bluprint Textiles for Robert Kaufman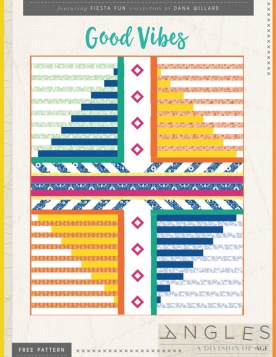 "Good Vibes" Free Quilt Pattern designed by AGF Studio from Live Art Gallery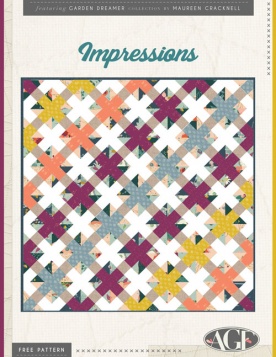 "Impressions" Free Quilt Pattern designed by AGF Studio from Live Art Gallery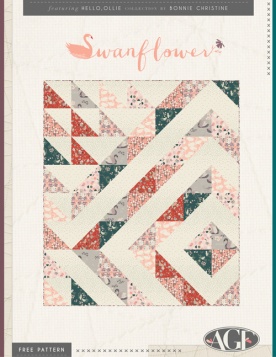 "Swanflower" Free Quilt Pattern designed by Bonnie Christine from Live Art Gallery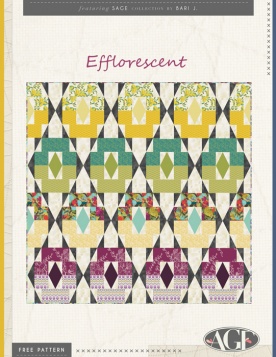 "Efflorescent" Free Quilt Pattern designed by AFG Studio from Live Art Gallery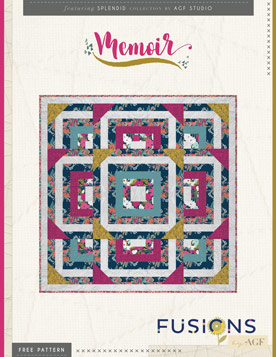 "Memoir" Free Quilt Pattern designed by AGF Studio from Art Gallery Fabrics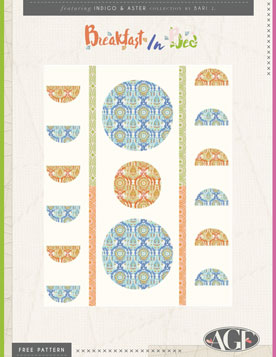 "Breakfast in Bed" Free Quilt Pattern designed by AGF Studio from Art Gallery Fabrics
"Joyous Picnic" Free Quilt Pattern designed by AGF Studio from Art Gallery Fabrics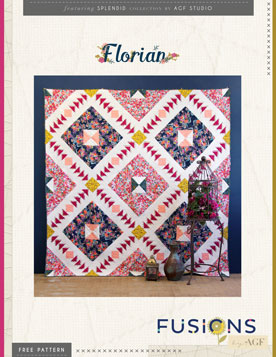 "Florian" Free Quilt Pattern designed by AGF Studio from Art Gallery Fabrics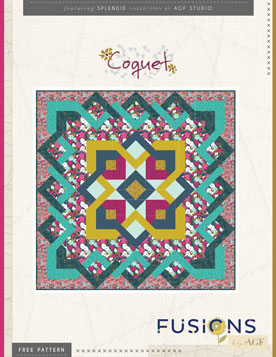 "Coquet" Free Quilt Pattern designed by AGF Studio from Art Gallery Fabrics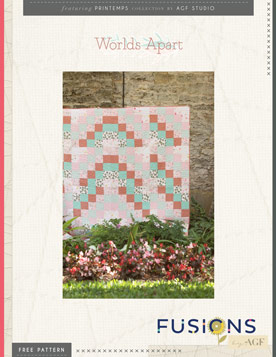 "Worlds Apart" Free Quilt Pattern designed by AGF Studio from Art Gallery Fabrics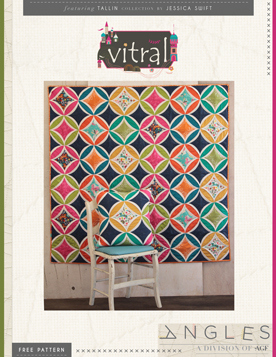 "Vitral" Free Quilt Pattern designed by AGF Studio from Art Gallery Fabrics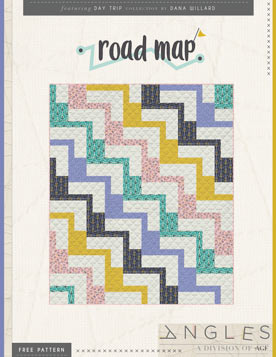 "Road Map" Free Quilt Pattern designed by AGF Studio from Art Gallery Fabrics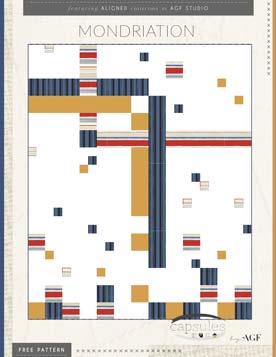 "Mondriation" Free Quilt Pattern designed by AGF Studios from Art Gallery Fabrics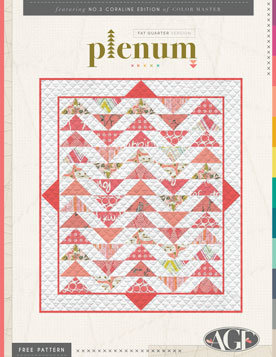 "Plenum" Free Quilt Pattern designed by AGF Studios from Art Gallery Fabrics