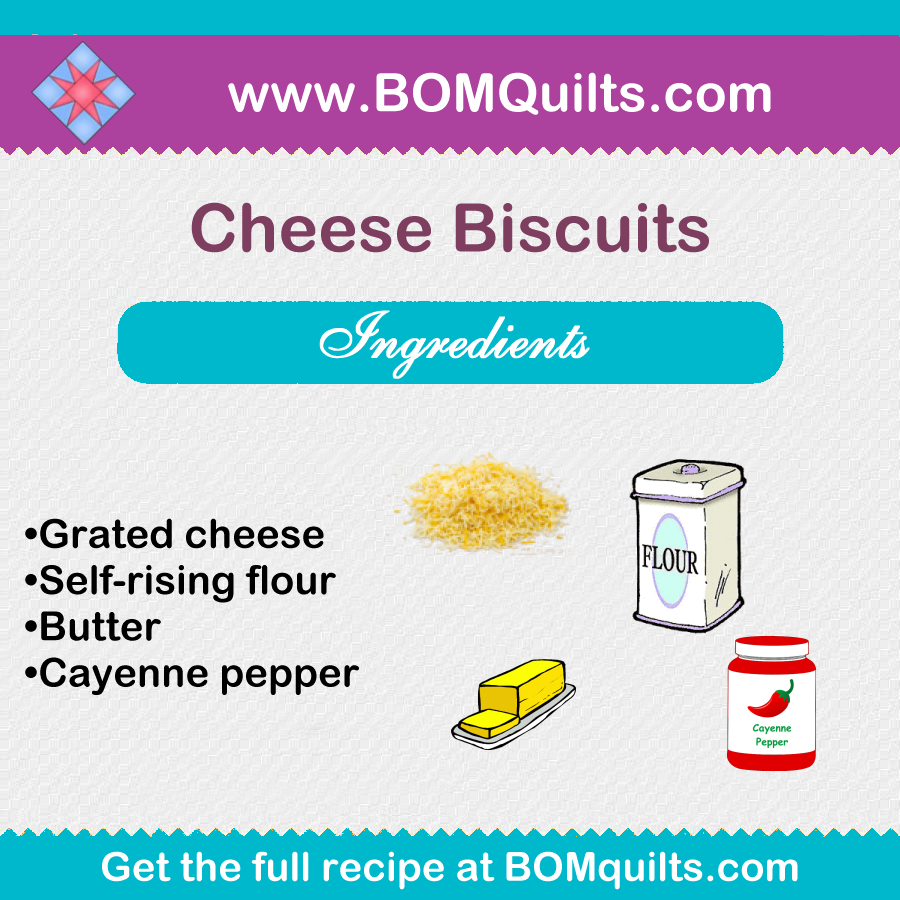 Every end of term at my friend's daughters' kindergarten, finds us baking cheese biscuits for their festival. These are delicious, easy to make, light flaky mouthfuls of crunch, just like cheese straws only more fun, as you can use any shaped cookie cutter you like. We have pigs, bunnies, stars, moons, hearts, fish. They are the perfect answer to the dilemma of providing a treat snack for school feasts and festivals, that doesn't break the school guidelines of minimising sugar but is still fun for the kids. They are also an essential item at birthday parties for her children. The last birthday had her frantically rolling and cutting out these cheese biscuits, in between trying to get a roast lunch on the table before the afternoon party. The original plan had been for the kids to do all the work, to keep them entertained and gainfully employed in the lull before the party, but the birthday girl was too busy playing with her new toys and the others too busy bemoaning the fact it was so long before their birthdays, so that I got left with the job at the last minute!
Now the five-year-olds in charge of the cheese biscuits, kneading then rolling out and cutting out with animal shaped cookie cutters. This still required a fair amount of timely intervention, to get the dough to hold together before frustration set in and make sure the youngest got a chance to cut out some shapes without destroying her older sister's carefully ordered scheme of things. I also had to get a batch of bread done while they were cooking, as we had finished up the last slice at lunch, but that used up the rest of my energy reserves so I settled on baked potatoes as a minimal effort supper. The oven was on anyway for the biscuits and bread so it was all in aid of energy conservation…mine and the world's in equal measure.
Here is the recipe for the cheese biscuits:
Ingredients:
4 oz. finely grated cheese
2 oz. self-raising flour
1 oz. soft butter
Pinch of cayenne pepper
Instructions:
For the cheese you can use a mature cheddar or 80% mild cheddar with 20% parmesan cheese. Put everything into a bowl and rub in, squidge and knead for about 5 minutes until it comes together into a soft dough. It will do it, just as you are about to give up hope of it doing so unaided. Roll out the dough on a lightly floured surface to about 1/8″ thick and cut into whatever fancy shapes you have cutters for. Bake at 400ºF for 10-12 minutes until golden. Cool on a rack. This amount disappears very quickly, even before you've turned your back on them sometimes, they're very light and moreish, so I usually make double or triple quantities for the festivals.
The cheese biscuits go down very well with adults too. At the last birthday party one father polished off a whole plateful, rather than sample the birthday cake. They would make a great accompaniment to drinks before dinner. You could cut them into long strips and give one twist to make them into cheese straws, then sprinkle them with extra parmesan or find a more sophisticated shape as a cookie cutter – the star shapes would still be good. Mind you most laid-back adults would be just as happy as the kids to be eating pigs and bunnies!
© 2006 Kit Heathcock