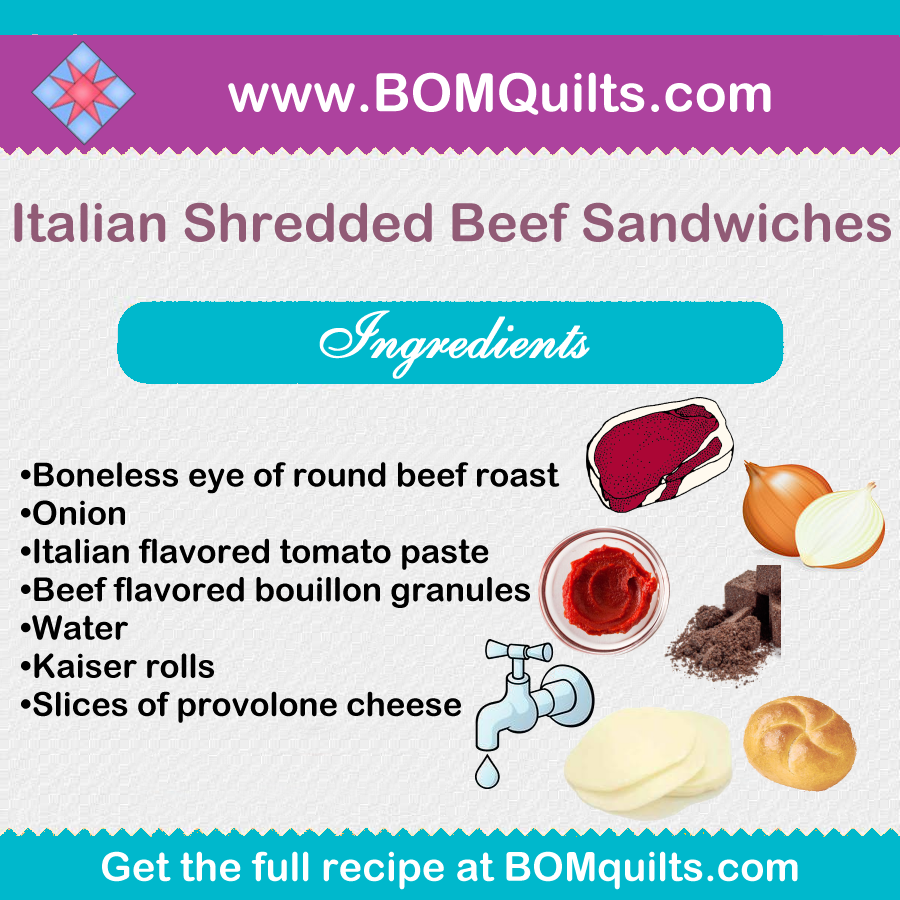 Fix it and forget it! Start dinner in the morning, go to work, run errands and come home to a piping hot supper. It couldn't be easier with the recipes that use a slow-cooker.
Ingredients:
1 (2 1/2-pound) boneless eye of round beef roast
1 medium onion, thinly sliced
1 (6-ounce) can Italian flavored tomato paste
6 teaspoons beef flavored bouillon granules
1/2 cup water
12 Kaiser rolls
12 (1-ounce) slices provolone cheese
Instructions:
Place roast in a 3 1/2-quart slow cooker. Add onion, tomato paste, bouillon granules and water. Cover and cook on High 5-6 hours or until meat is tender. Remove roast from cooker. Using two forks, shred meat. Return meat to cooker, stirring to coat with sauce. Evenly divide meat among Kaiser rolls. Top with cheese. Serves 12.