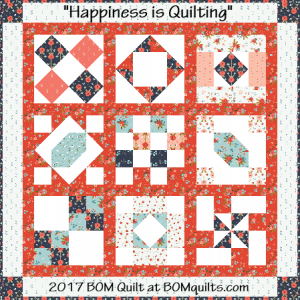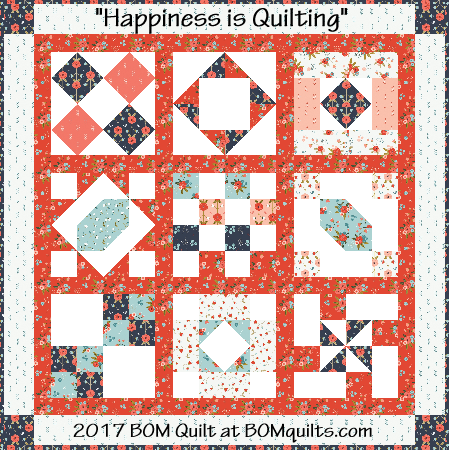 "Happiness is Quilting" 2017 Block of the Month Quilt.  An original quilt designed by TK Harrison from BOMquilts.com
Sponsored By:

 "Happiness is Quilting" features a color palate ranging from very light to very dark – all extremely pleasing to the eye!
This 12 month original quilt pattern was designed for 2017 from BOMquilts.com by TK Harrison and is sponsored by AbbiMays.com!
12 1/2″ finished blocks
12″ unfinished blocks
52″ square finished quilt
All instructions provided as a PDF document.
This is a 12-part block of the month quilt with one block pattern or instructions revealed on the 20th of each month.
Instructions: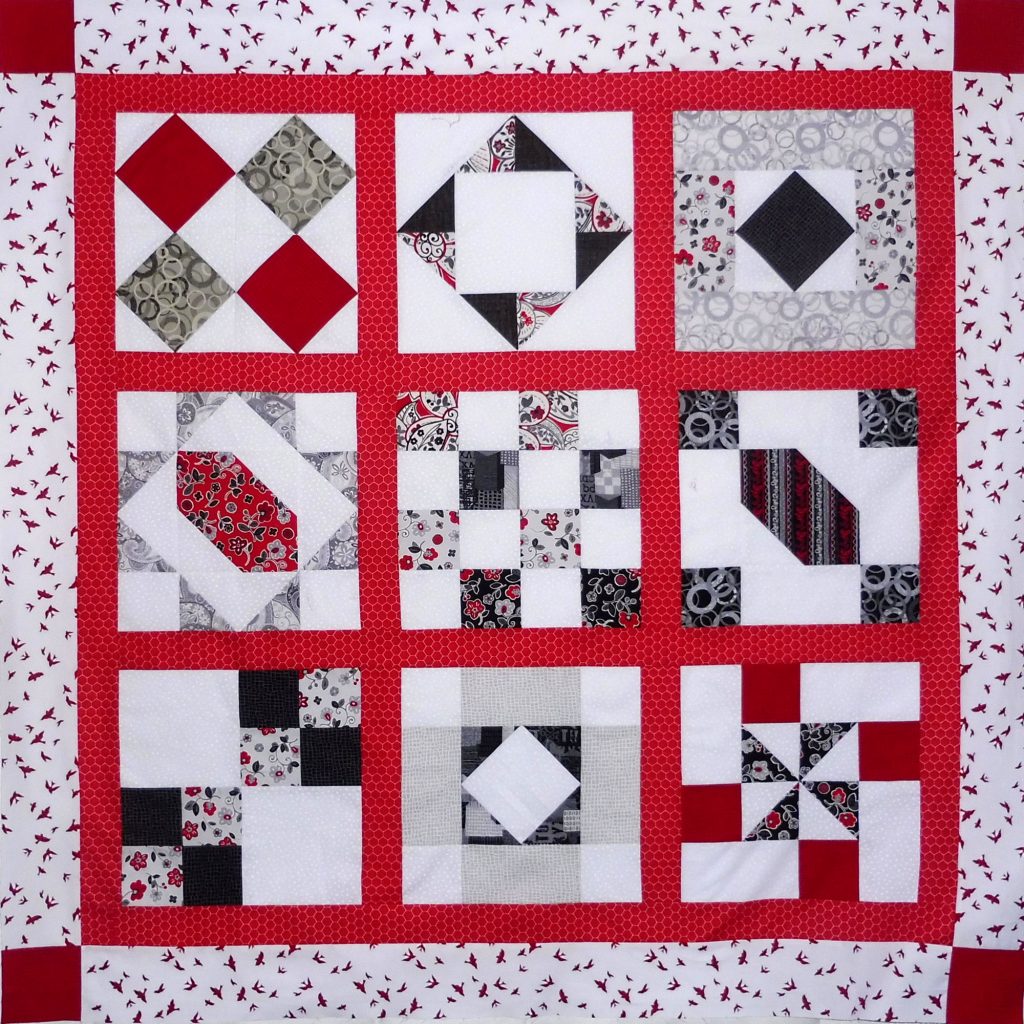 "Happiness is Quilting" 2017 Block of the Month Quilt Made by BOMquilts.com's Pattern Tester Meloney F.
Our El Campo Casual Quilt Guild started with a group of 10 women making baby quilts in the 1990s. In 2005 they formed a quilt guild. They met at the Boys & Girls Club during the school year. Then at a building called the Northside Center during the summer months where we still meet. We currently have 38 members. We meet the first Wednesday of each month.
Each year we make two quilts and raffle them off. This money is used to buy supplies for the items we make and donate. We call ourselves the Casual Quilters because we do not have strict rules. Our main purpose is to have fun while we quilt!
~*~
Renee B., Project Chairman
Here's a look at the "Happiness is Quilting" Quilts that the El Campo Quilters Made: