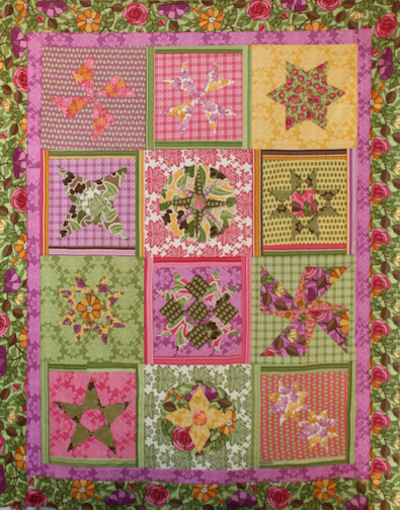 Santorini Stars 2010 Block of the Month Quilt, Original Project designed by TK Harrison from BOMquilts.com
Traditional meets Modern in this fun, raw-edge applique quilt, that is an original design from TK Harrison of BOMquilts.com. Come join us on the 10th of each month in 2010 as we make this stunning (and SIMPLE) quilt top!
14 1/2″ finished blocks
15″ unfinished blocks
57 1/2″ x 72″ finished quilt
Quilt Instructions
All instructions provided as a PDF document.