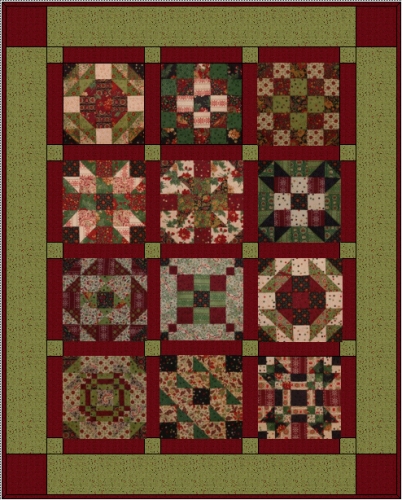 25 Days Until Christmas
Have some BOM fun with us making 12 – 25-square blocks that we *will* finish in Five Months!  Three block instructions revealed each month for four months.  The finishing instructions revealed in the fifth month.  You'll be able to create your very own vintage holiday this year!
Finished Size 49″ x 61″
Buy Your "25 Days Until Christmas" Quilt Fabric Here
Quilt Instructions
All instructions provided as a PDF document.
Buy Your "25 Days Until Christmas" Quilt Fabric Here