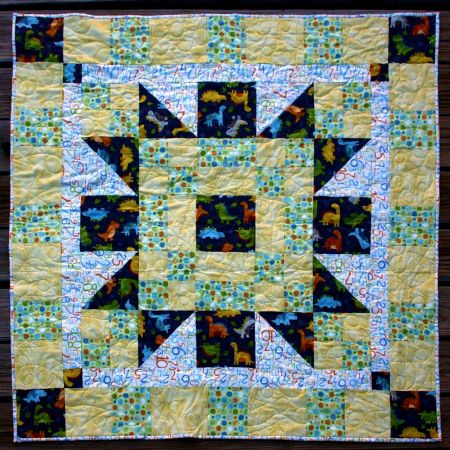 Baby Bunting baby quilt – an Original Design by TK Harrison, Owner of BOMquilts.com
The contrast between the light and dark fabrics will certainly catch a baby's attention!
Finished Baby Quilt 44" square.
As seen in The Quilt Pattern Magazine's March 2014 Issue
Buy Your Baby Bunting Quilt Fabric at AbbiMays.com
Quilt Instructions
All instructions provided as a PDF documents.
Buy Your Baby Bunting Quilt Fabric at AbbiMays.com