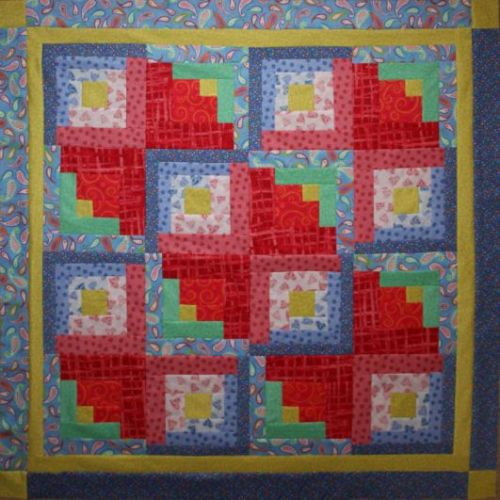 Log Cabin Off Kilter lap quilt – an Original Design by TK Harrison, Owner of BOMquilts.com
Have FUN with these non-traditional log cabin blocks! The colors you choose may make the whole quilt have a completely different focus!
Finished Lap Quilt 44" square.
As seen in The Quilt Pattern Magazine's May 2014 Issue
Buy your "Log Cabin Off Kilter" Quilt Fabric at AbbiMays.com
Quilt Instructions
All instructions provided as a PDF documents.
Buy Your Log Cabin Off Kilter Quilt Fabric at AbbiMays.com