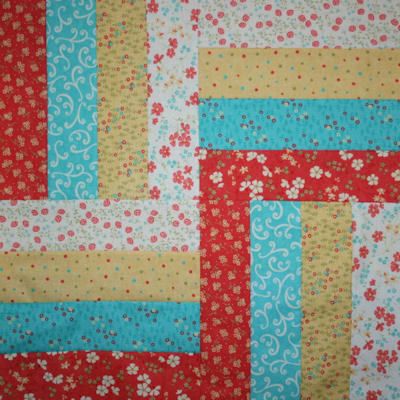 "Lovely" Table Topper Trio, Original Project designed by TK Harrison from BOMquilts.com
This "Lovely" table topper trio was designed specifically for beginning quilters, and with each new table topper, the techniques will increase in skill levels. Anyone can make them, though! Original design by BOMquilts.com.
24″ finished block
24 1/2″ unfinished block
Each "Lovely" Table Topper is 24 1/2″ square finished.

Buy Your "Lovely" Table Topper Quilt Fabric at AbbiMays.com
Instructions