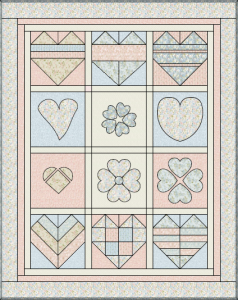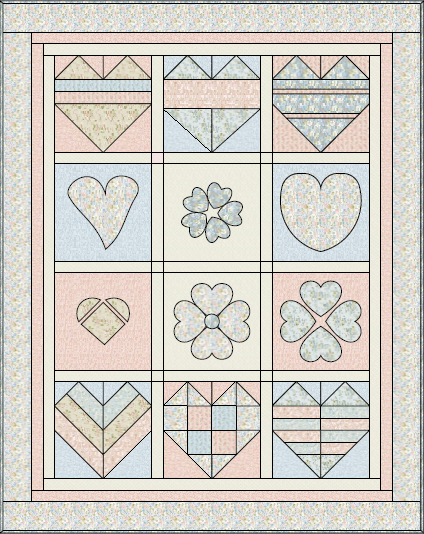 "Shabby Love" 2016 Block of the Month Quilt.  An original Project designed by TK Harrison from BOMquilts.com
Shabby Chic is love!  This block of the month quilt utilizes both pieced blocks and appliqué blocks.  It's "Shabby Love"!  This BOM quilt is for confident beginners up to advanced quilters.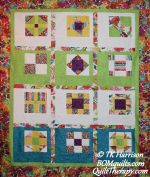 Modern Framed Classics: Bright & Beautiful an original design by TK Harrison for BOMquilts.com
The 2015 block of the month quilt joins the growing trend of the modern quilt movement with classical quilt blocks pieced within modern frames. These attributes, along with this bold fabric combination, is what makes it Bright and Beautiful!

"Kaleidoscopic Kites" Free Quilt Pattern designed by Faith from Fresh Lemons Quilts
"Lemon Squares" Free Quilt Pattern designed by Faith from Fresh Lemons Quilts
"Sugar Pop N Change" Free Quilt Pattern designed by Melissa Corry from Happy Quilting Melissa for Moda Bakeshop
"Rainbow Diamonds" Free Quilt Pattern designed by Lindsay Conner from Lindsay Sews
"Film Strip Quilt" Free Quilt Pattern designed by Amanda Jean from Crazy Mom Quilts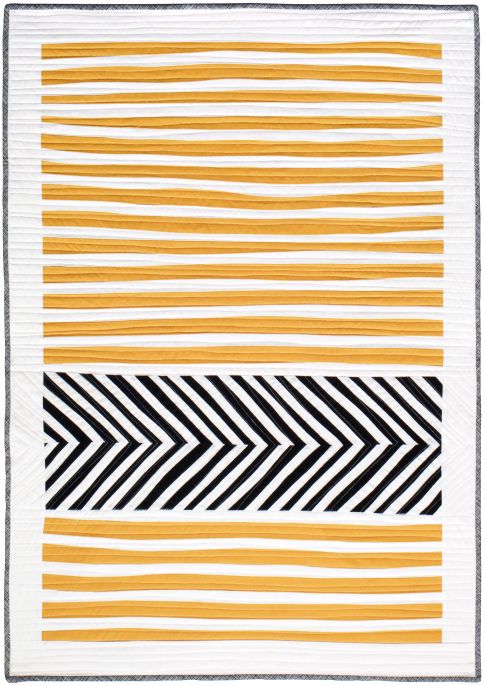 "Stripes and Herringbone Pattern" Free Quilt Pattern designed by Sarah Thomas from Bluprint Textiles for Robert Kaufman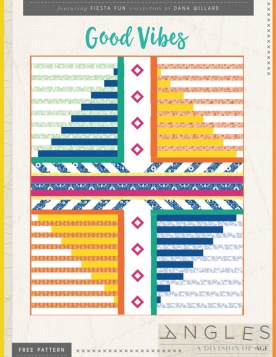 "Good Vibes" Free Quilt Pattern designed by AGF Studio from Live Art Gallery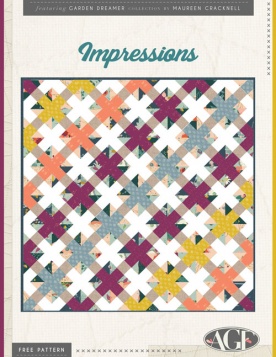 "Impressions" Free Quilt Pattern designed by AGF Studio from Live Art Gallery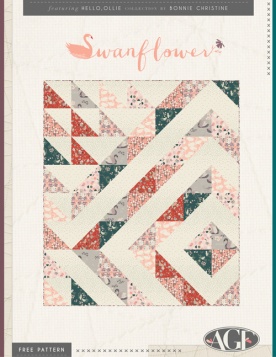 "Swanflower" Free Quilt Pattern designed by Bonnie Christine from Live Art Gallery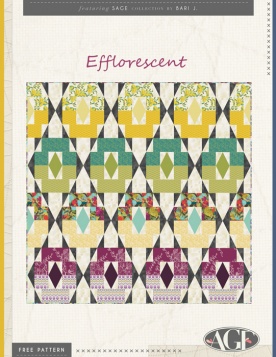 "Efflorescent" Free Quilt Pattern designed by AFG Studio from Live Art Gallery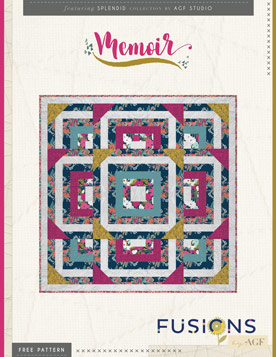 "Memoir" Free Quilt Pattern designed by AGF Studio from Art Gallery Fabrics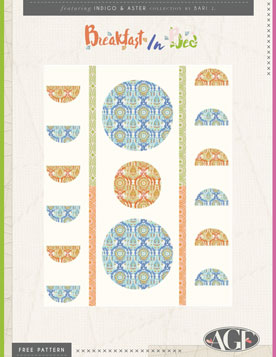 "Breakfast in Bed" Free Quilt Pattern designed by AGF Studio from Art Gallery Fabrics
"Joyous Picnic" Free Quilt Pattern designed by AGF Studio from Art Gallery Fabrics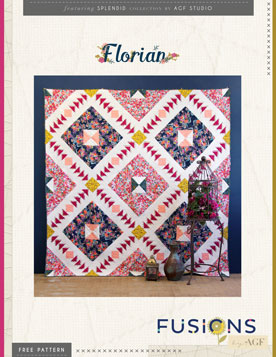 "Florian" Free Quilt Pattern designed by AGF Studio from Art Gallery Fabrics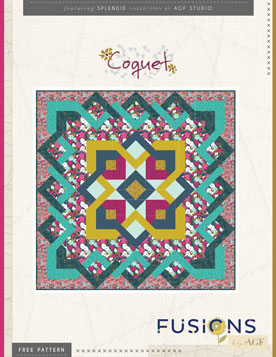 "Coquet" Free Quilt Pattern designed by AGF Studio from Art Gallery Fabrics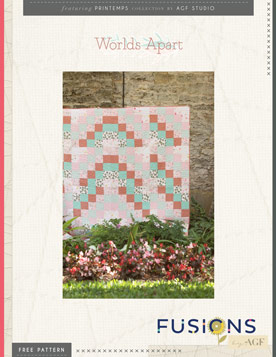 "Worlds Apart" Free Quilt Pattern designed by AGF Studio from Art Gallery Fabrics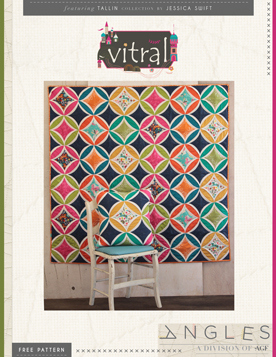 "Vitral" Free Quilt Pattern designed by AGF Studio from Art Gallery Fabrics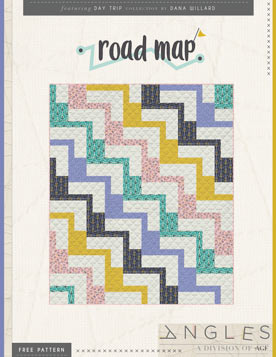 "Road Map" Free Quilt Pattern designed by AGF Studio from Art Gallery Fabrics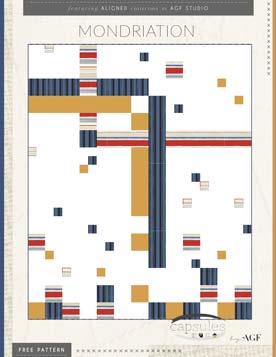 "Mondriation" Free Quilt Pattern designed by AGF Studios from Art Gallery Fabrics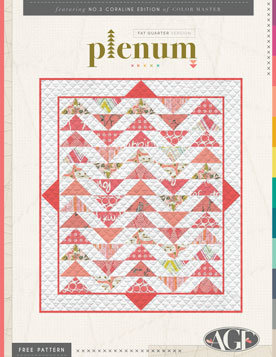 "Plenum" Free Quilt Pattern designed by AGF Studios from Art Gallery Fabrics
"Fish Hope" Free Pattern designed by Hoodie Crescent from Paintbrush Studio Fabrics
"Menagerie Animal Forest" Free Pattern designed by Lisa Swenson Ruble from Paintbrush Studio Fabrics
"Trellis-Dianthus" Free Pattern designed by Pine Tree Country Quilts from Paintbrush Studio Fabrics
"Fabulous Flamingos Crossing" Free Pattern designed by Pine Tree Country Quilts from Paintbrush Studio Fabrics
"Flower Market – Big Blooms" Free Pattern designed by Lisa Swenson Ruble from Paintbrush Studio Fabrics
"Snippets – Pearlescent" Free Modern Quilt Pattern designed & from Studio e Fabrics
"Modern Mixers II" Free Modern Quilt Pattern designed & from Studio e Fabrics
"Peppered Cottons" Free Modern Quilt Pattern designed & from Studio e Fabrics
"Brushstrokes" Free Modern Quilt Pattern designed & from Studio e Fabrics
"Essentials 9" Free Modern Quilt Pattern designed & from Studio e Fabrics