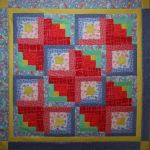 Log Cabin Off Kilter Lap Quilt designed by TK Harrison for BOMquilts.com
Have FUN with these non-traditional log cabin blocks! The colors you choose may make the whole quilt have a completely different focus!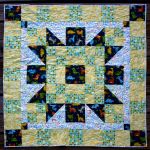 Baby Bunting designed by TK Harrison for BOMquilts.com
The contrast between the light and dark fabrics will certainly catch a baby's attention!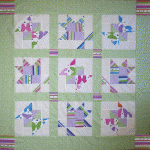 Butterfly Garden designed by BOMquilts.com with fabric from Ellen Medlock Studio
What a fun-loving, blooming flower garden full of butterflies looking for some sweet nectar!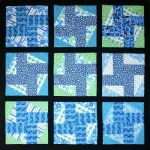 Krazy Krakow Original Quilt Design from BOMquilts.com
Our Sew n'Slash technique makes it SUPER-EASY for all levels of quilters!
Pioneer Sampler Quilt 2009 BOM Project
Let the pioneers guide you with this 2009 BOM quilt project, with instructions for both baby- and twin-size quilts.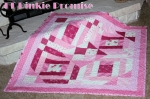 Pinkie Promise from BOMquilts.com
A Beginner-Friendly Baby Quilt to Honor your Pinkie Promise — and to remember October, breast cancer awareness month.
Funky Monkey Book Quilt
Jump for joy with this adorable baby quilt made from a pre-printed fabric panel. 2006 Weekend Baby Quilt from BOMQuilts.com & AbbiMays.com.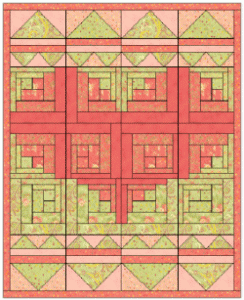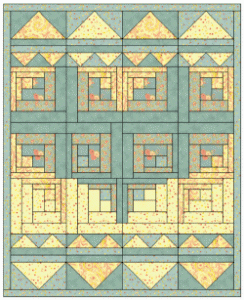 Baby Boy Loves Poetry
A Weekend of Loving Poetry Quilt for Baby!  "Baby Boy Loves Poetry" and "Baby Girl Loves Poetry"

"Strip and Flip Baby Quilt" Free Quilt Pattern designed by Allison from Cluck Cluck Sew
"Charm Squares" Free Baby Quilt pattern designed by Elizabeth Hartman from Oh Fransson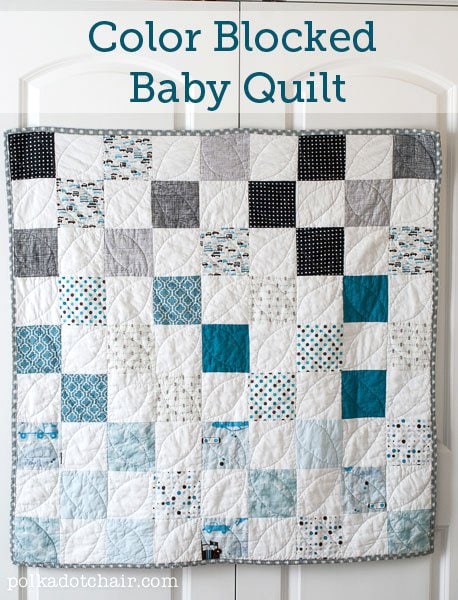 "Color Blocked" Free Baby Quilt pattern designed by Melissa from Polkadot Chair
"Fat Quarter Half Square Triangle Baby Quilt" Free Baby Quilt pattern designed by Ashton Bynum from Bright Linen
"Basic {Straight Line} Baby Quilt" Free Baby Quilt pattern designed by Knitty Bitties from Thirty Handmade Days
"Building Blocks" Free Baby Quilt pattern designed by Cindy Lammon from Moda Bakeshop
"Storytime Squares" Free Baby Quilt pattern designed by Rae from Made By Rae
"Rainbow Bunting" Free Baby Quilt pattern designed by Cheryl from A Pretty Cool Life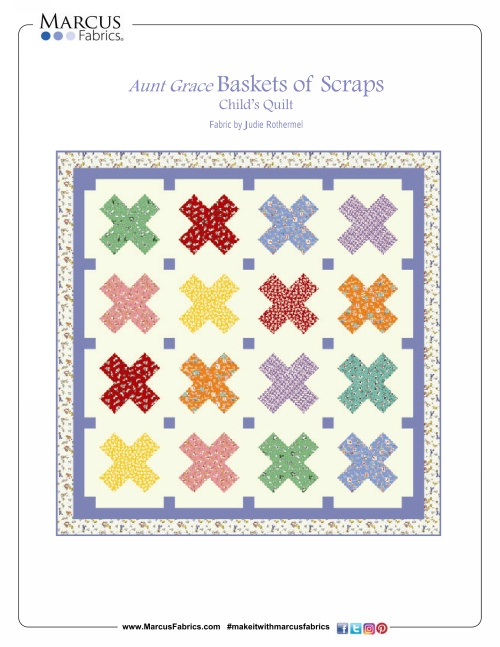 "Basket of Scraps" Free Baby Quilt Pattern designed by Judie Rothermel from Marcus Fabrics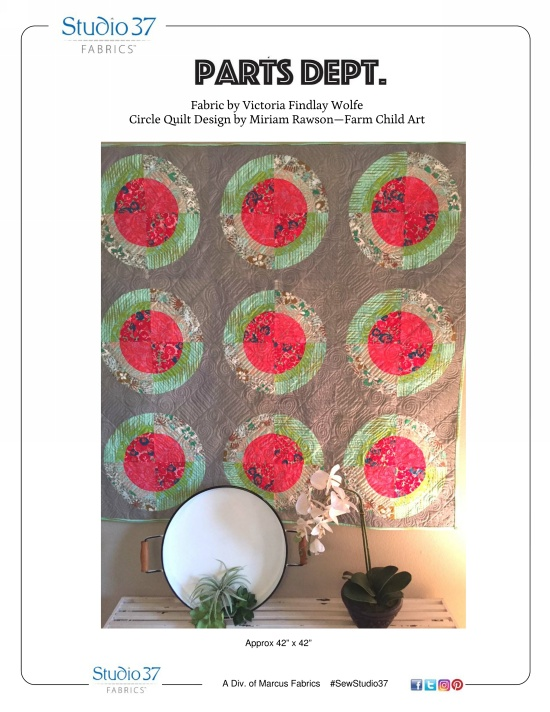 "Circle Quilt" Free Baby Quilt Pattern designed by Miriam Rawson from Marcus Fabrics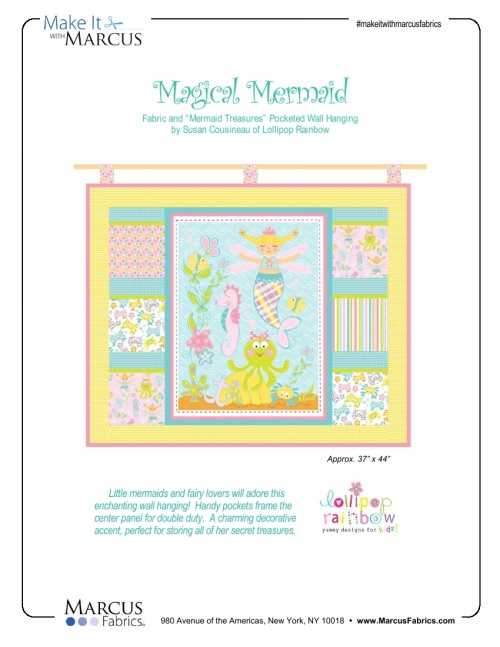 "Mermaid Treasures" Free Baby Quilt Pattern designed by Susan Cousineau from Marcus Fabrics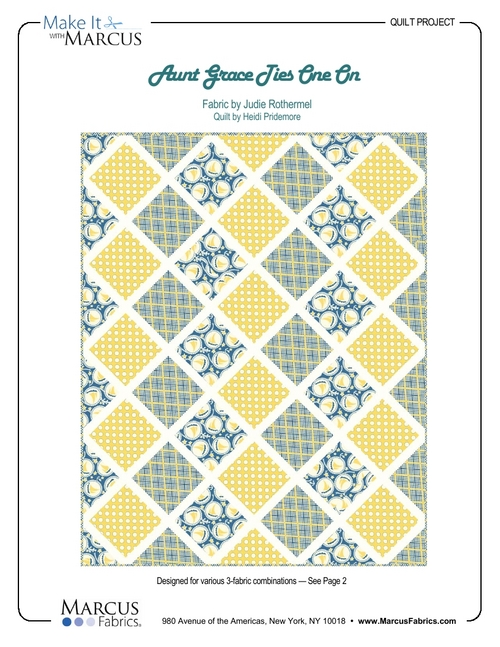 "Aunt Grace Ties One On" Free Baby Quilt Pattern designed by Heidi Pridemore from Marcus Fabrics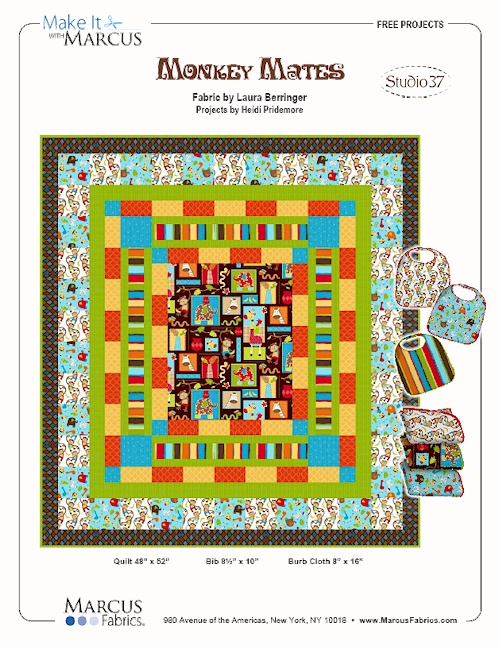 "Monkey Mates" Free Baby Quilt Pattern designed by Heidi Pridemore from Marcus Fabrics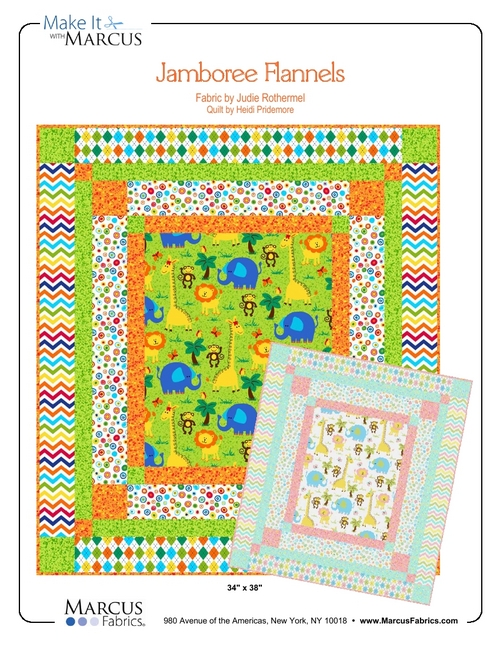 "Jamboree Flannels" Free Baby Quilt Pattern designed by Heidi Pridemore from Marcus Fabrics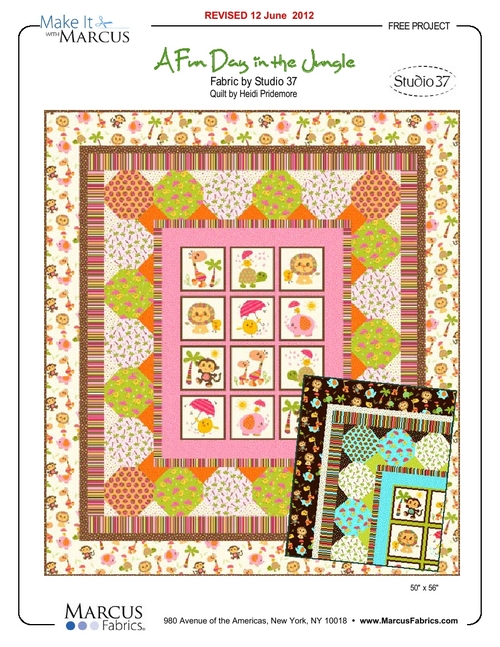 "A Fun Day in the Jungle" Free Baby Quilt Pattern designed by Heidi Pridemore from Marcus Fabrics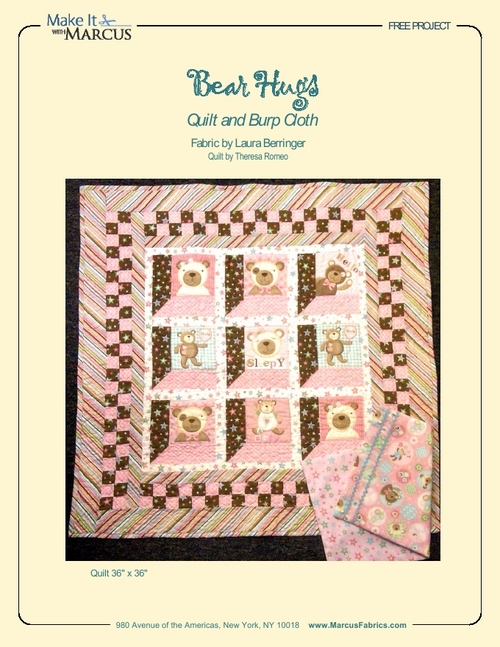 "Bear Hugs" Free Baby Quilt Pattern designed by Theresa Romeo from Marcus Fabrics
"Vertex" Free Baby Quilt Pattern designed by Kim Eichler-Messmer from Marcus Fabrics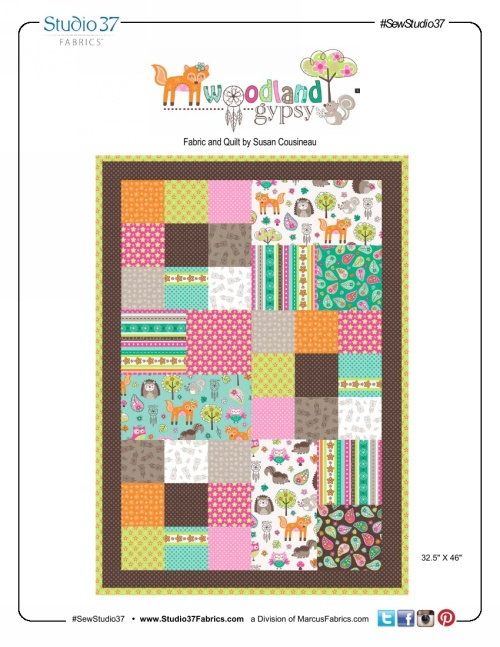 "Woodland Gypsy" Free Baby Quilt Pattern designed by Susan Cousineau from Marcus Fabrics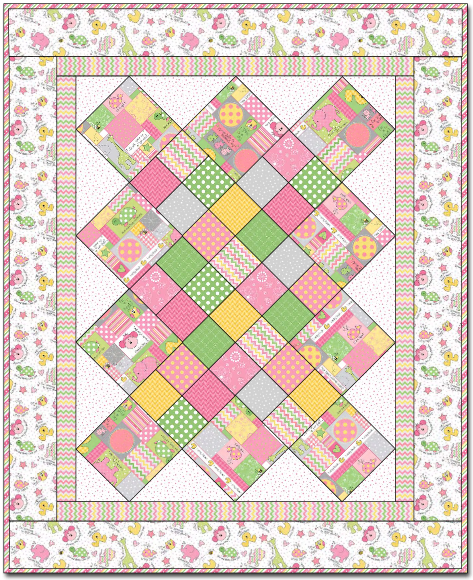 "Little One Girl Quilt" Free Pattern designed by Grace Wilson from Maywood Studio brought to you by Windham Fabrics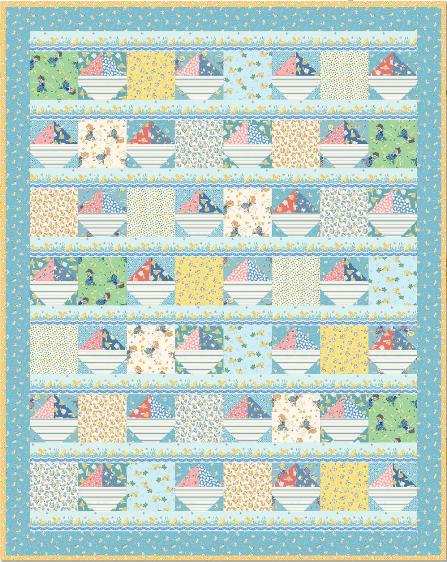 "Ducks and Boats" Free Pattern designed by Rachel Shelburne from Maywood Studio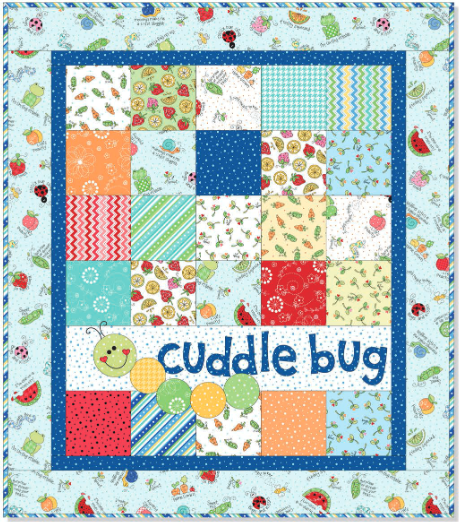 "Cuddle Bug Flannel" Free Pattern designed by Kim Christopherson from Maywood Studio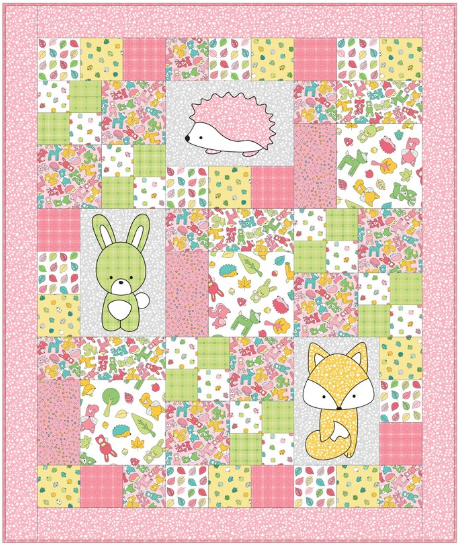 "Babe in the Woods" Free Pattern designed by Rachel Shelburne from Maywood Studio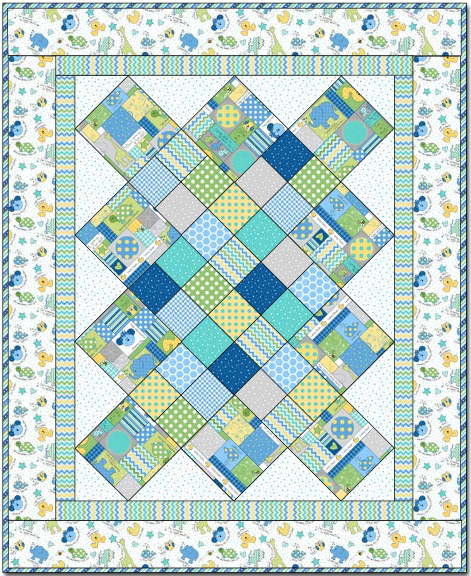 "Little One Boy Quilt" Free Pattern designed by Grace Wilson from Maywood Studio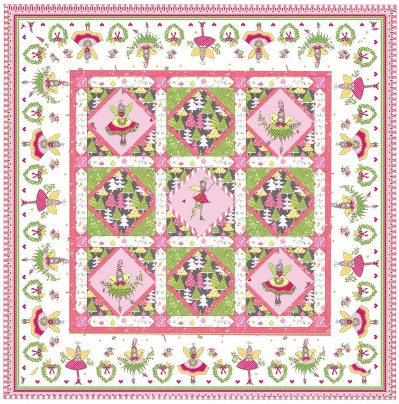 "Magic Pixie Quilt" Free Pattern designed by Marsha Moore from Michael Miller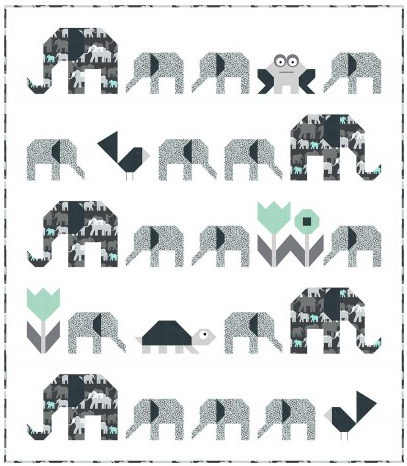 "Trekking Quilt" Free Pattern designed by Sew Fresh Quilts from Michael Miller Fabrics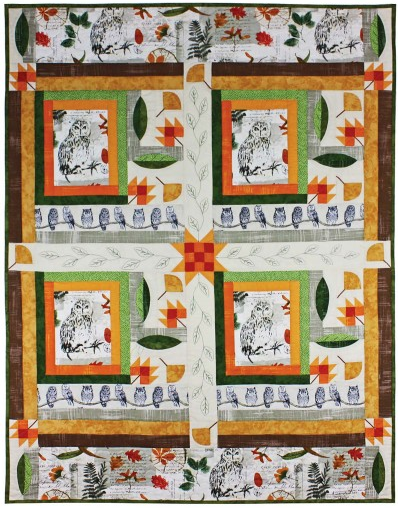 "Wise Owl Collage" Free Pattern designed by Marinda Stewart from Michael Miller Fabrics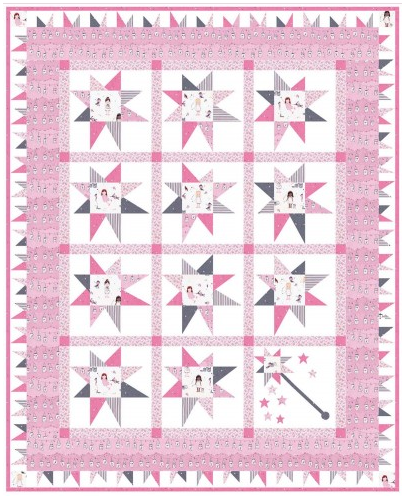 "Twinkle Fairies Quilt" Free Pattern designed by Marsha Evans Moore from Michael Miller Fabrics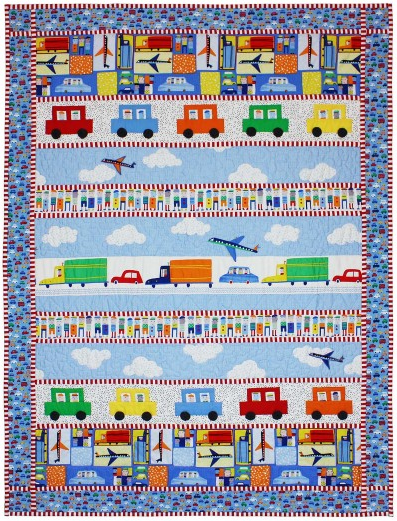 "Trucks, Cars & Planes" Free Pattern designed by Marinda Stewart from Michael Miller Fabrics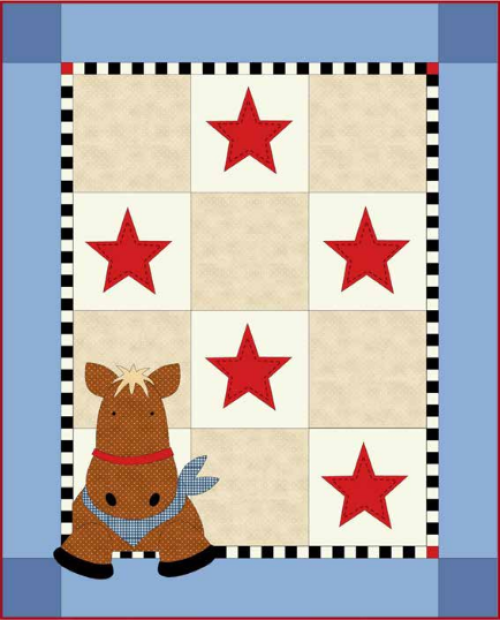 "Henry Horse" Free Baby Quilt Pattern designed by Deb Grogan from Maywood Studio
"Bouquet" Free Baby Quilt Pattern designed by Katie Pasquini-Masopust from Free Spirit Fabrics
"Log Cabin" Free Baby Quilt Pattern designed by the Simplicity Creative Group from Simplicity
"Crazy Flowers" Free Baby Quilt Pattern designed by Odile Bailloeul from Free Spirit Fabrics
"Good Vibrations" Free Baby Quilt Pattern designed by Debbie Beaves from Maywood Studio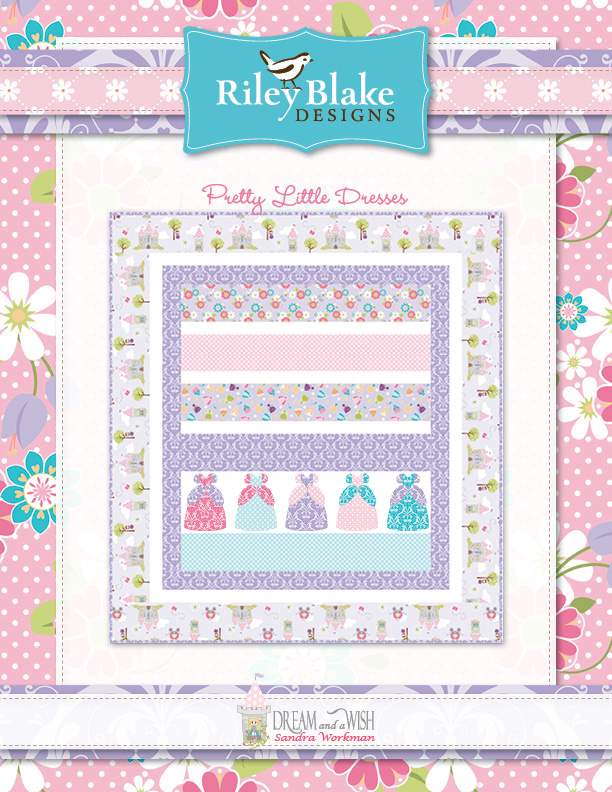 "Pink Dresses" a Free Baby Quilt Pattern designed & from Riley Blake Designs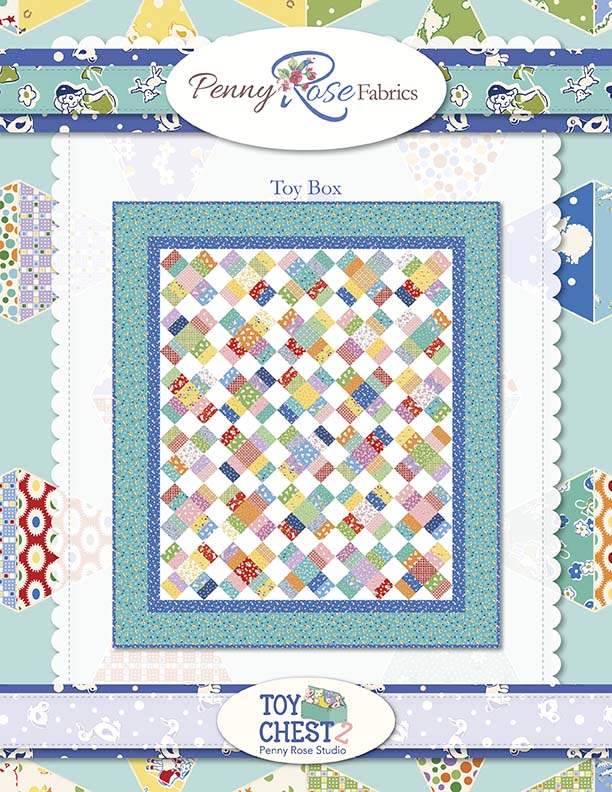 "Toy Box" a Free Baby Quilt Pattern designed & from Riley Blake Designs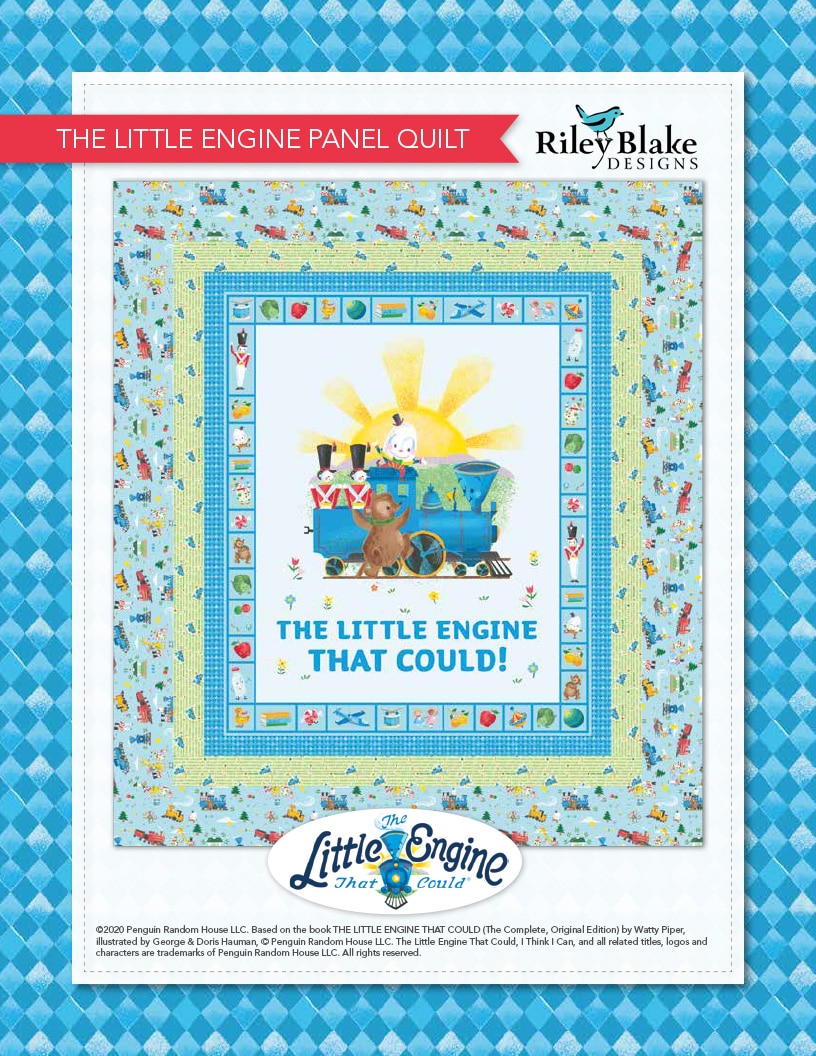 "The Little Engine Panel Quilt" a Free Baby Quilt Pattern designed & from Riley Blake Designs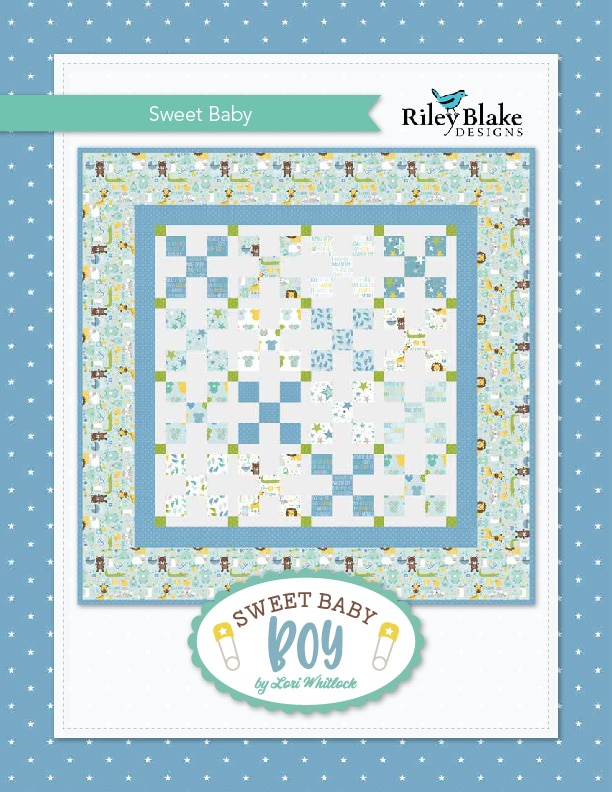 "Sweet Baby Boy" a Free Baby Quilt Pattern designed & from Riley Blake Designs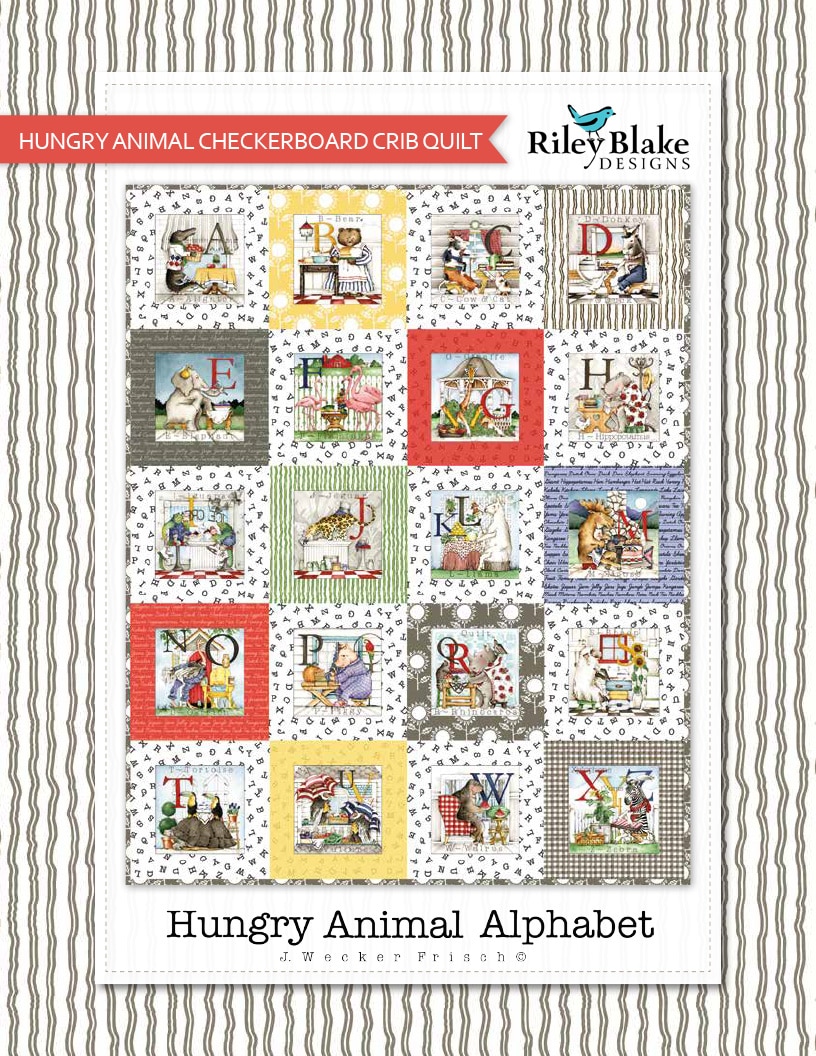 "Hungry Animal Checkerboard Crib Quilt" a Free Baby Quilt Pattern designed & from Riley Blake Designs